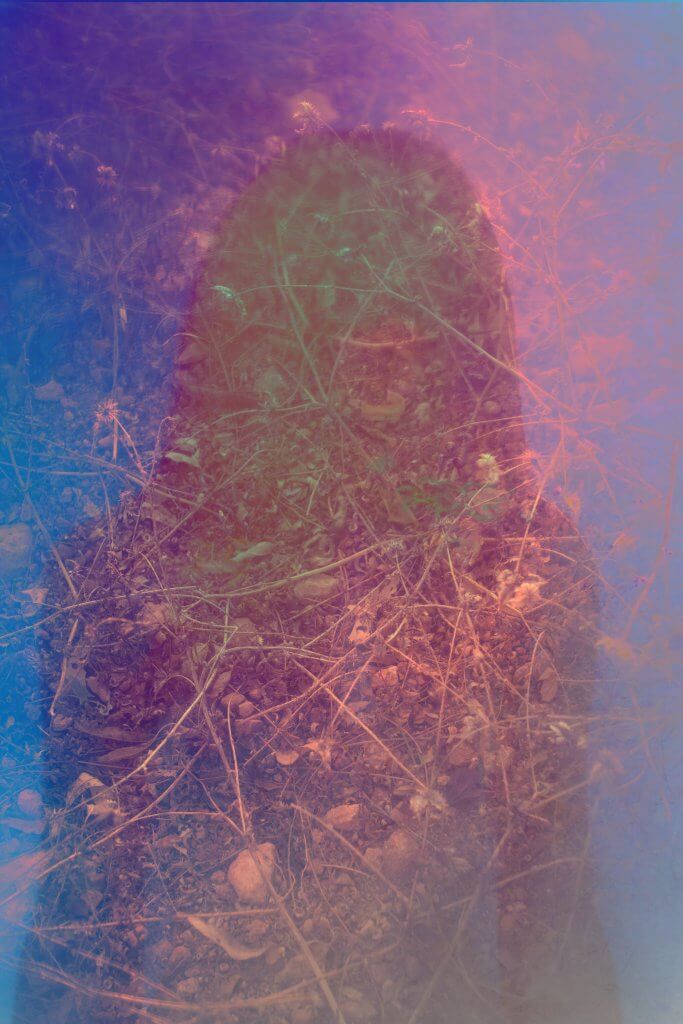 IN THE TIME OF THE NIGHT
FOUNDATION CARMIGNAC,
PORQUEROLLES, 2019
—
Featuring Charlotte Gainsbourg and Patti Smith
LISTEN HERE

The source, an age-old night between sky, earth, and sea.The source, like experiencing life in pure sensation, before meaning, before words. This is Nighttime, a hypnotic walk towards the source of the sacred, inhabited by the island spirits and the voices of Charlotte Gainsbourg and Patti Smith, shamans, goddesses, muses, and murmurs along the path.
They've chosen the night for us. Tonight, we're in contact with the world, charged with magic for those who are listening. And while the twilight gradually envelops us, we vanish among the shadows where meaning lives, at the origin of being. Above our heads crackle the multiple possibilities of our humanity—can you feel them? An invisible world is in movement all around us, and here, the sounds that normally remain minuscule are of a vital importance.The wind rises in the west.
In this summer peace, we will become one with the sovereign nature here, sublime in its permanence, and our (un)conscious, awake, sensitive, will have the power to see in the dark. In the land of the vines, noble guardians of time, we will discover the creatures that populate our dreams, the creatures that eat the night and gnaw the shadows. Lookout of the woods, the scops owl watches over our steps, the tops of the pines, the crunch of the sand, accompany the divine dawn of our wild souls.
No shipwreck here: using our senses, we will give space, time, and courage to the essence of our transformations.
Together in the silver night, we'll go up the river of our imagination and drift onto the island up to the limits of its clearings, made of wind, beaches, and clairvoyant mysteries.
CREDITS
A Script by Stephan Crasneanscki With Sound and Music by Soundwalk Collective Patti Smith interprets texts from René Daumal's 'Mount Analog' Produced by Soundwalk Collective for Fondation Carmignac Artistic Direction: Stephan Crasneanscki Arrangement: Simone Merli Buchla: Hans Tammen Additional Sequencing and Mix: Andrew Claristidge Headphones: Audio-Technica Special thanks to: Electric Lady Studios NYC, The Analogue Foundation