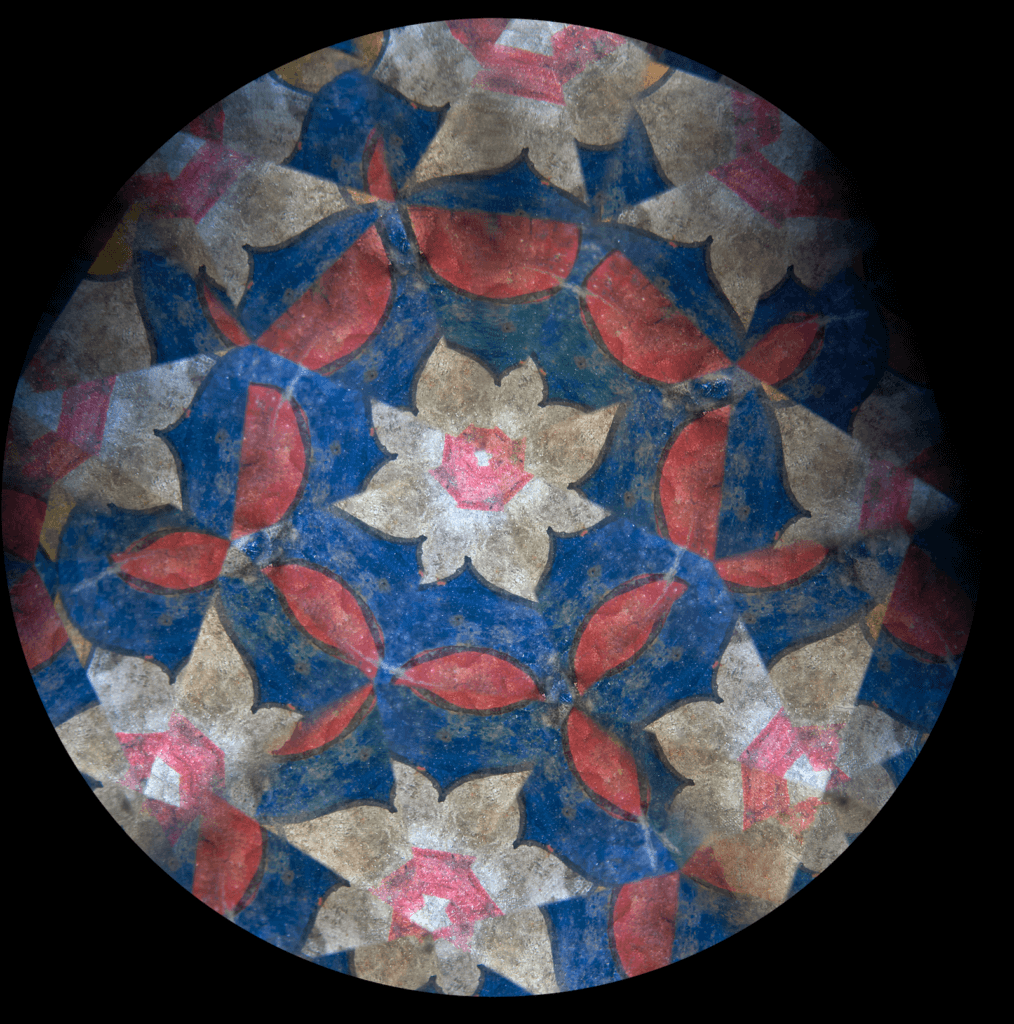 KHANDROMA
2016

—
AUDIOVISUAL INSTALLATION
Rubin Museum, New York (USA)

LIMITED EDITION LP
Available HERE

In the spring and summer of 2016 Soundwalk Collective and Francisco López traveled to Upper Mustang, Nepal, to record the sounds in and surrounding the world's highest monasteries—the flapping of prayer flags, the chanting of blessings, the echoes of wind from the valley below, and the interplay of sound and silence. These sound environments are presented as a multi-channel audio installation through state-of-the-art speakers, creating an immersive and meditative experience.
Entitled Khandroma, after a spiritual muse in Tibetan Buddhism, the piece is presented as a multi-channel audio installation through state-of-the-art speakers. Visitors can also interact directly by playing individual tracks from the sound environments at dedicated listening stations featuring state of the art Audio-Technica turntables and headphones . The deity Khandroma is an energetic volatile being, also known as "the one who traverses the sky," and therefore closely related to the sounds of the piece.
Complementing the audio experience, a video installation filmed by Stephan Crasneanscki shows cyclic kaleidoscopic imagery of prayer wheels and flags from Himalayan monasteries, an effect created by handmade kaleidoscopes that are built with glass and crystals and then mounted on the camera lens. The resulting images form inverted triangles, evoking a symbol in Tibetan Buddhism that represents the search for equilibrium and equanimity.
Visitors can also retreat from the winds in the expanded installation of the Museum's beloved Tibetan Buddhist Shrine Room, which opened in 2015. Flickering butter lamps, the scent of incense, and the sounds of monks chanting will envelop visitors as they enter this re-creation of a traditional shrine that would be used for offering, devotion, prayer, and contemplation. The sounds heard in the Shrine Room will be new, original recordings from Soundwalk Collective's travels in Nepal.
Sacred Spaces and Himalayan Wind are made possible through the generous support of Christopher J. Fussner, The Hoch 2009 Charitable Lead Trust, Rasika and Girish Reddy, and Audio-Technica. Additional support has been provided by Bob and Lois Baylis, Ashwini and Anita Gupta, Preethi Krishna and Ram Sundaram, William and Pamela Michaelcheck, Tulku Tsultrim Pelgyi, Manoj and Rita Singh, Venkat and Pratima Srinivasan, the Zakaria Family Foundation, and contributors to the 2015/2016 Exhibitions Funds.

Wind and tonal field recordings by Simone Merli, Stephan Crasneanscki and Francisco Lopez at multiple Tibetan monasteries located at high altitude in the Upper Mustang region of Nepal.

Mixdown & post-production by Kamran Sadeghi at Soundwalk Collective studios in NYC.
Mastering by Stefan Betke at Scape Mastering Berlin.
Film by Stephan Crasneanscki
Directors of Photography: Gabriele Giugni, Paul Hance

Special thanks to Francisco López, Barbara Ellison, Gabriele Giugni, Paul Hance, Luigi Fieni, Tripple P Gurung, Beth Citron, Dominique Townsend, The Rubin Museum of Art.

Commission for The Rubin Museum of Art, NY, November 11, 2016-June 5, 2017
Featuring turntables and headphones by Audio-Technica
Produced in collaboration with Analogue Foundation