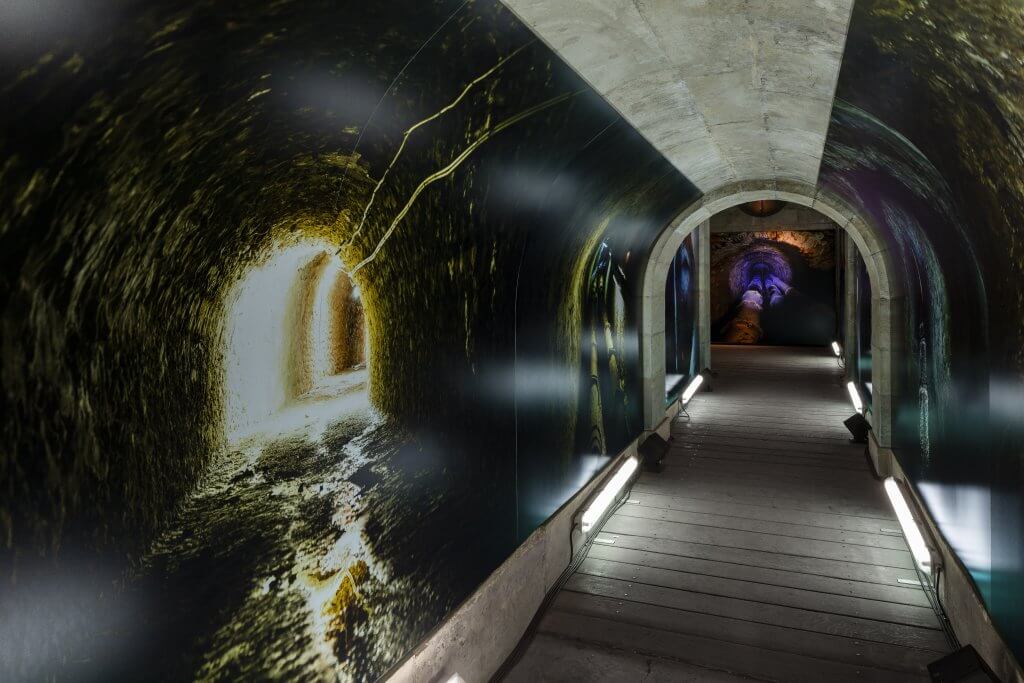 NAN GOLDIN with
SOUNDWALK COLLECTIVE, HALA WARDÉ
WOMEN'S MARCH
2019

Petit Trianon of the Trianon Estate, Chateau Versailles (FR)

—
Photography by
NAN GOLDIN

Sound Composition & Installation by
SOUNDWALK COLLECTIVE

Architecture & Scenography by
HALA WARDE

with Isabelle Adjani, Elodie Bouchez, Laetitia Casta, Catherine Deneuve, Charlotte Gainsbourg, Nan Goldin, Isabelle Huppert, Isild Le Besco, Anna Mouglalis, Charlotte Rampling

This project afforded the opportunity to discover the dark, hidden side of Versailles, thanks to its vast and remarkable system of waterworks – an astonishing engineering feat of hard graft at the service of the sublime. A world within a world.

The actresses represent the ideal of womanhood defended by Olympe de Gouges in 1791; women who have taken a stance in life thanks to their work, their vision, their resilience. We imagined their voices as shadow voices wandering through this vast underground labyrinth. Voices that would have lived down there, hidden away. Voices that demanded to be heard. Soundwalk Collective dreamed up a sonic conversation with Nan Goldin's photographs as a way of giving voice to these female shadows in the underground passages of history.

The world below ground inevitably hints at a marginal 'underground' existence where energy that is pure, that does not lie, seeks expression. An urgency that harbours an incorruptible truth, like that of the women who marched on Versailles for the world to recognise their existence.


Sound composition and installation: Soundwalk Collective – Stephan Crasneanscki, Simone Merli – and their studio: Robert Henriques, Arnaud Marten, Nico Joly

Sound technology by L-Acoustics