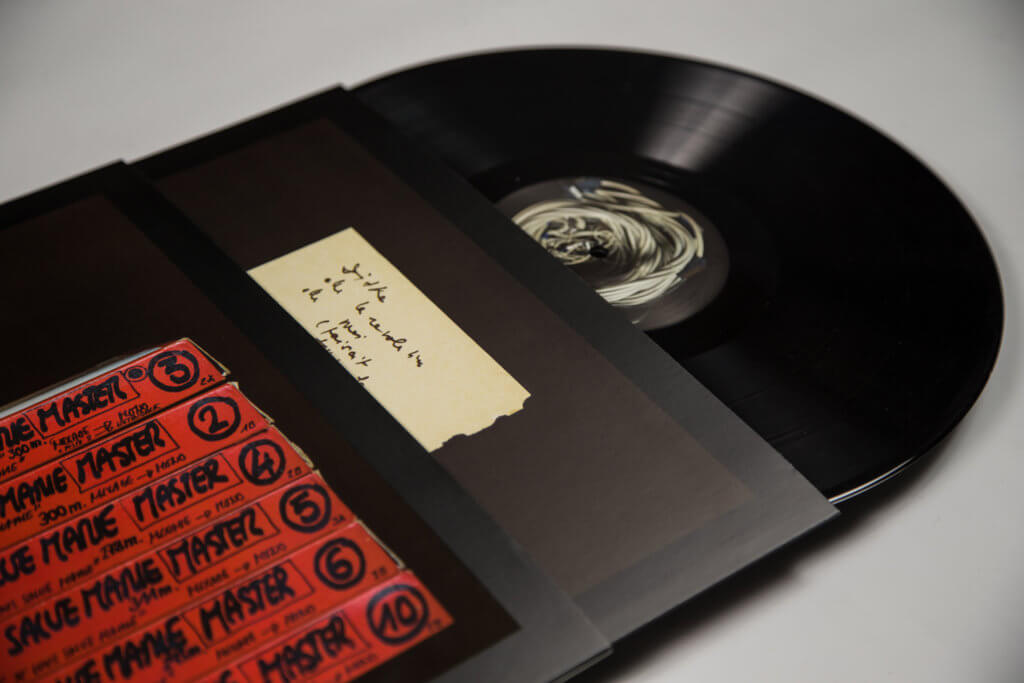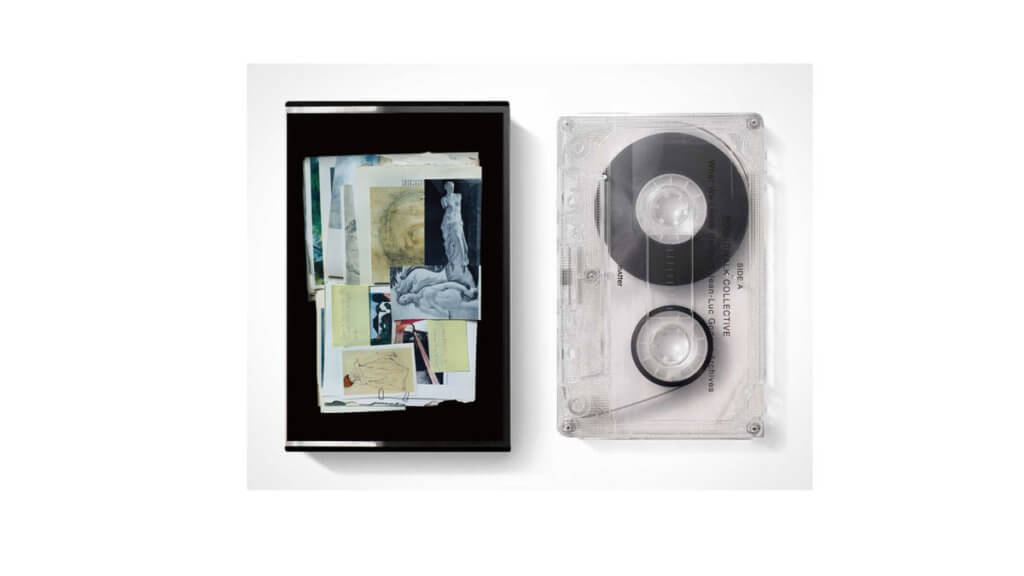 WHAT WE LEAVE BEHIND
Jean-Luc Godard Archives
2018
—
SPECIAL EDITION LP +
REMIXES EP featuring Petre Inspirescu, Jan Jelinek, Ricardo Villalobos

Available via The Vinyl Factory

LIMITED EDITION CASSETTE TAPE, DVD, DIGITAL
Available via mAtter
Order HERE

Featuring stage directions and on-set asides to rehearsals, false stars and outtakes, the recordings reveal the moments before and after the camera rolls, and provide a fascinating insight into the working process of one of the twentieth century's great auteurs. It comes fifty years to the day since he, Francois Truffaut and Claude Lelouche publicly announced their closing of the 1968 Cannes Film Festival in solidarity with the workers and students protesting across the country.
Speaking about the archive, Soundwalk Collective's Stephan Crasneanscki said: "There are boxes filled with sounds, words, chaos, and also silence. For Godard sound is a musical composition and when I began listening to the tapes and heard his voice between takes, it was like little bits of life…each sound has its own value."
The 6-track album is accompanied by a remix 12″, featuring reworks by Ricardo Villalobos, Jan Jelinek and Petre Inspirescu.
Both the EP and LP feature exclusive imagery from inside Godard's archive and is accompanied by a series of short films. The LP includes a conversation between Crasneanscki and Jean-Luc Godard's sound engineer François Musy, printed on a translucent paper insert.

THE VINYL FACTORY RELEASE
All music composed and produced by Soundwalk Collective [Stephan Crasneanscki, Simone Merli, Kamran Sadeghi]. Featuring unreleased recordings from the archives of Jean-Luc Godard, Moussages, France.
Original film set recordings by Francois Musy
Reel-to-reel Tape Transfer: Simone Merli
Mix: Kamran Sadeghi at Sakha Studio, Berlin
Mastering: Pete Norman, Finyl Tweek, London

THE MATTER RELEASE
Realisation: Stephan Crasneanscki
Mixed by Tyler Friedman at Sakha Studio, Berlin
Mastered by Stefan Betke at ~Scape Mastering, Berlin
Produced by Soundwalk Collective with Marcus Gammel [Deutschlandradio]

Special thanks: Francois Musy, Marcus Gammel, Irene Omelianenko, Deutschlandfunk, Radio France, Edouard Weil, Vincent Maraval, Wild Bunch, Brigitte and Gil Le Manach, Massimo Torrigiani, Selva Barni, Jakob Axelman, Greg Pedat, Jan Jelinek, Petre Inspirescu, Ricardo Villalobos, Vickie Amiralis, Yukitomo Hamasaki